Hello...Hello...Yes, it's me, hope I'm not forgotten :). I have not been blogging much lately as my day job is keeping me busy, sapping away all my energy. Sad to say I also have not got much time to craft either. Hope things will settle down soon at work so that I can find some time (& my mojo) to craft again.
Oh, I finally managed to try some macarons lately. I have always enjoyed looking at macarons as they are so colourful & pretty. But sad to say I didn't really like eating them as I found them a tad too sweet for my liking. Also didn't like the biscuit-y texture. So, I guess I shall continue to admire them from afar instead. :)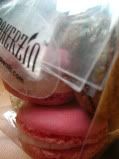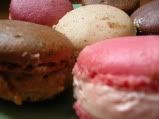 I know I'm getting quite random in this post but anyway, I found an embroidery book that's really cute & thought I'd share it here as well.
"365-Design Collection For Kids":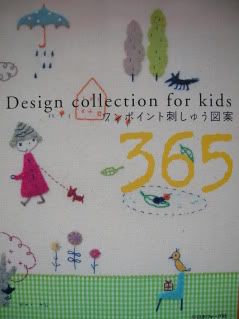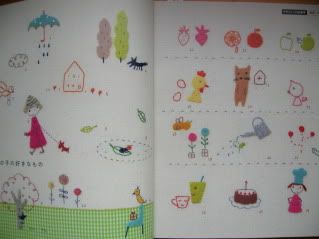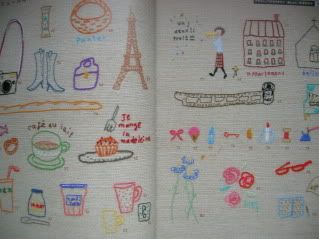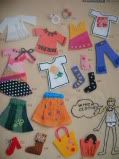 So, do you like it? It's cute, isn't it? If you are interested, the book's ISBN No. is 978-4529042048.
I tried doing embroidery once. Yes, just once. I embroidered a sweet corn on a handsewn bag. I remember it took me sooo long (weeks!) just to embroider the little corn that I never tried embroidery thereafter again. I think I am a lazy crafter as I prefer to sew/make things quickly. But after looking at the above embroidery book, my fingers are itching to try embroidery again. If only I have some time to craft...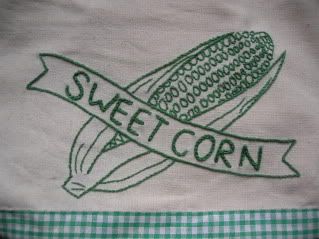 Well, that's all from me for now. Hope you all have a good week ahead! :D