CASINOS
There are so many casinos in Macau. Wonder what Singapore would be like when our own casinos are ready. Shudder...
See that shimmering gold building? That's the new Casino Lisboa owned by tycoon Stanley Ho.
The round, birdcage-like building in the foreground is the old Casino Lisboa.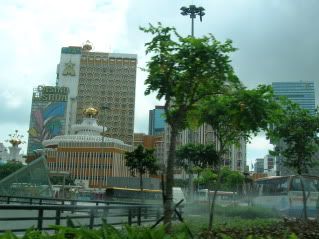 Another Casino - Venetian.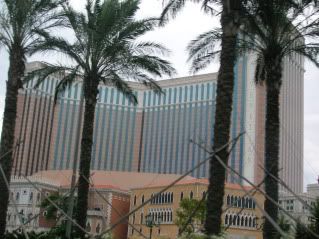 This mall is inside the Venetian. Wonder why they make it so dark...Makes me feel sleepy walking in there.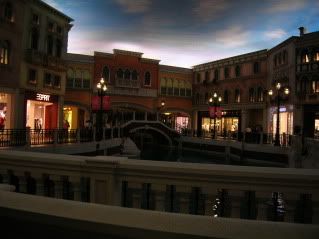 You can even take a ride on the gondola if you don't feel like walking.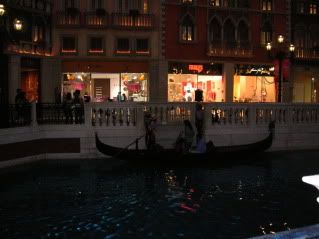 COBBLESTONE PATHS
I bought my almond biscuits at this shop. The tour guide said this shop sells the best almond biscuits in Macau. Well, I just have to take his words for it.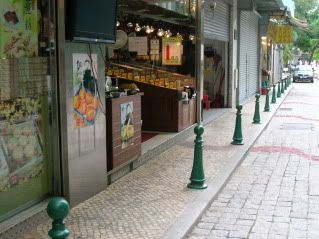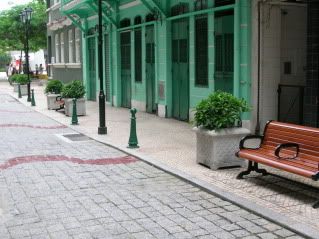 BUILDINGS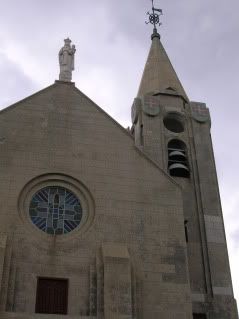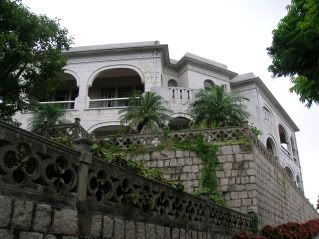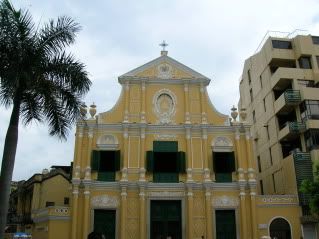 Well, that's it. This is the last batch of photos fom my trip. Hope you've enjoyed them.