THE RUINS OF ST. PAUL'S
The Ruins of St. Paul's are regarded as the symbol of Macau, making it one of the must-see sites there. It's actually the remains of what was originally the Cathedral of St. Paul, a 17th century Portuguese cathedral dedicated to Saint Paul the Apostle. After restoration work (from 1990 to 1995), the back side of the Ruins of St. Paul's was turned into a museum.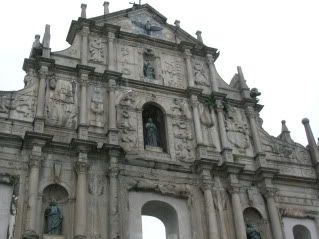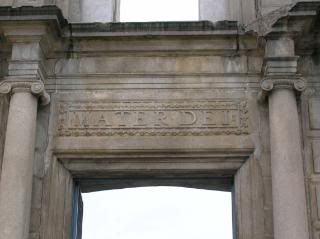 You'll see this area when you look down from the Ruins. You can get some yummy almond biscuits there (see shop with the red signboard at bottom right of photo).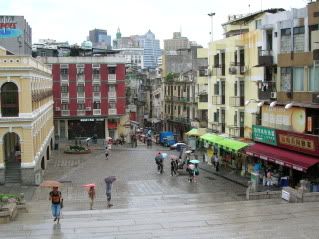 Saw this lotus plant by the side of the Ruins. Can't resist taking some pictures. I thought the flower & leaf look pretty in the rain.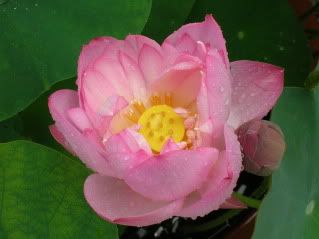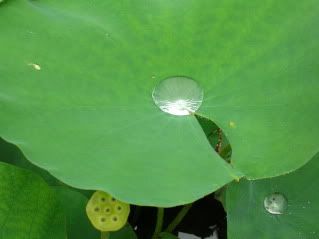 SENADO SQUARE
The Senado Square is paved with a wave-patterned mosaic of coloured stones, created by Portuguese experts. Die-hard shoppers can browse around the many shops here.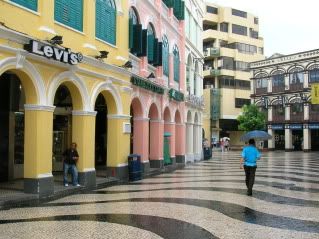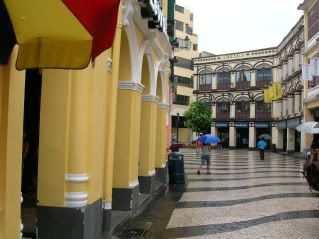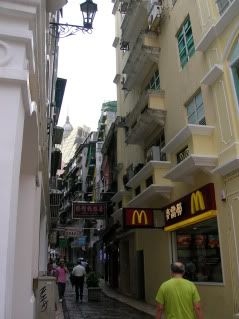 A church.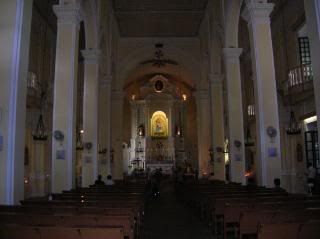 A-MA TEMPLE (妈阁庙)
Macau's name is derived from A-Ma-Gau or Place of A-Ma. The A-Ma Temple, built in 1488, is dedicated to the goddess of seafarers and fishermen, Mazu (妈祖). It's one of the oldest and most famous temples in Macau.