Looking at the Macau Tower from afar on a cloudy & rainy day.
Panning to the right - this was what I saw.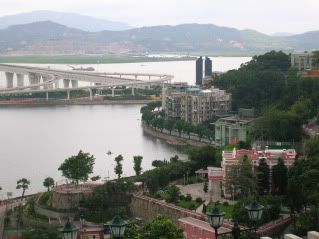 Panning to the left, there's Macau cityscape.
On Macau Tower.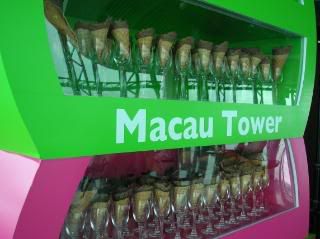 Looking down at the street below from the Macau Tower. Legs getting a bit wobbly...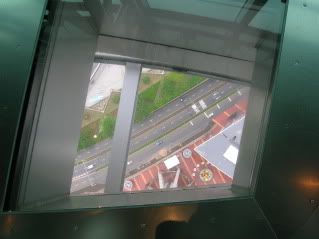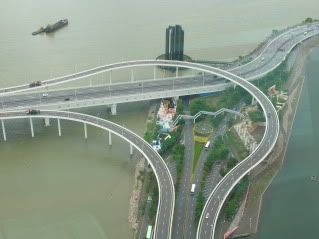 Visitors who are brave enough may want to do the bungee jump or "Skywalk" (walk along the beams on the exterior of the tower). Please remember this tower is very high & windy!
As it was raining that day, this brave lady staff was busy mopping up outside so that it's not too slippery to walk on. I admire her for her bravery (you'll never find me standing on that ledge!). Would you dare to take up this job even with the safety harness on?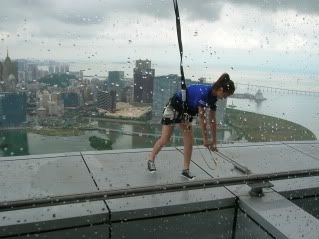 Here you can see they are actually preparing for a bungee jump. The person doing the jump is a brave lady from a Malaysian TV Crew. She was smiling before & even after the jump (we met her downstairs after her jump). Brave gal!